TIPPERS.COM 
PROPOSED REDESIGN
Last year Tippers the company I work for were attempting to make their site fully E-commerce, therefore I drafted up a full design for the site, using all the colours that make up the company's branding and beginning to define it. It has yet to be used and an alternative 
simplified
 version was used as a template for the currently existing product-less site (www.tippers.com).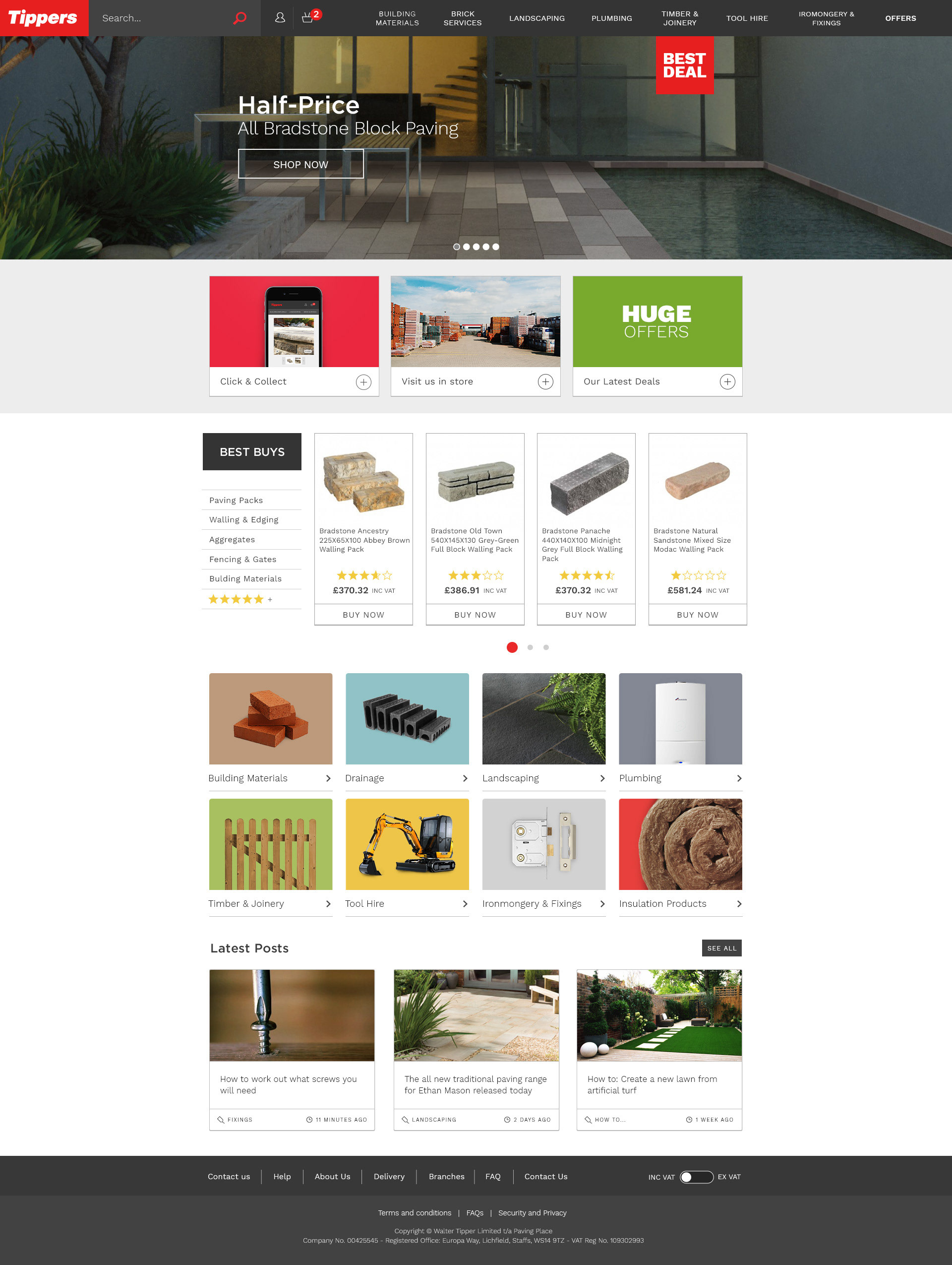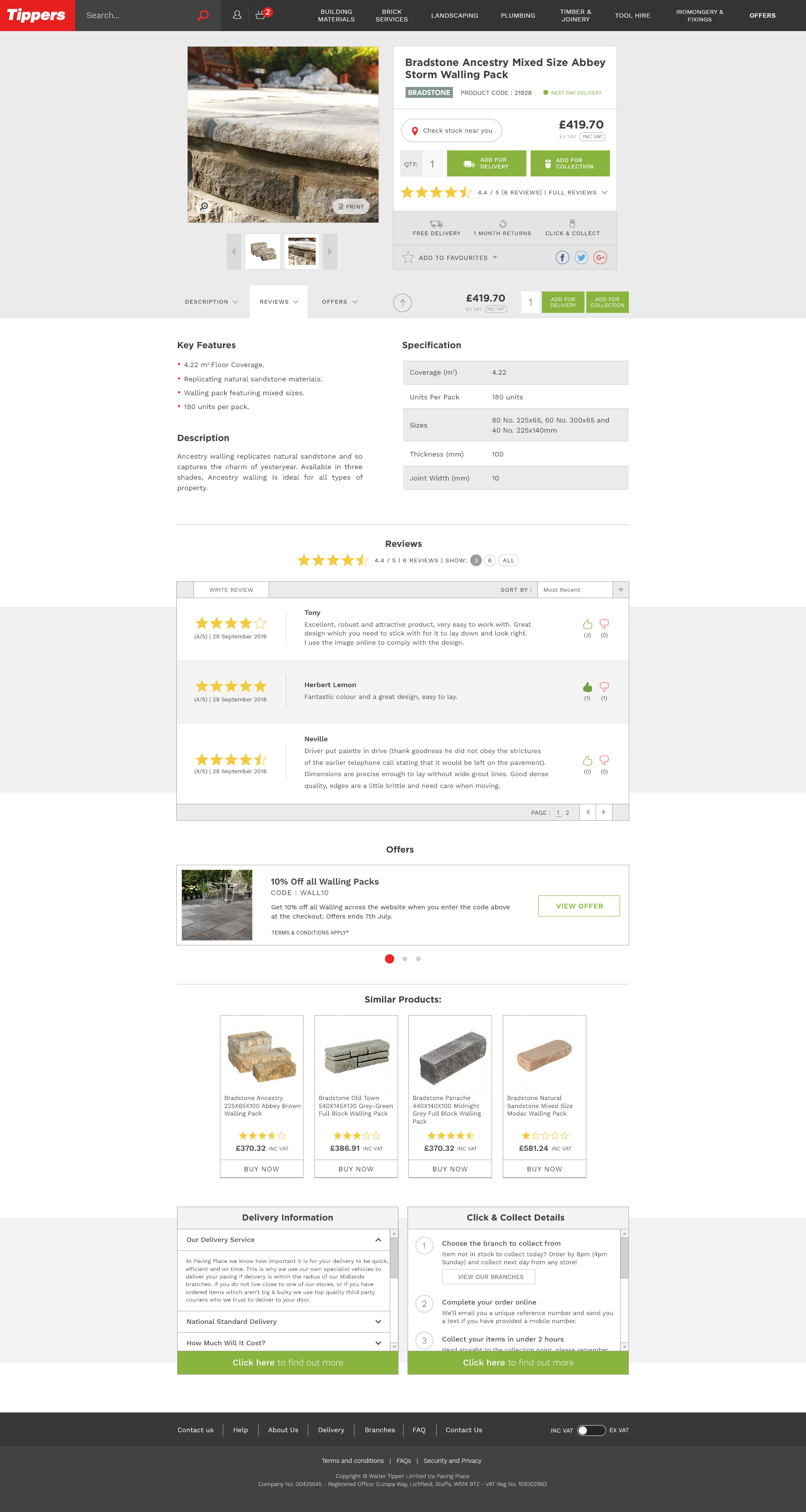 This is the product page, it is quite complex as it features an array of features and functions to make it easy for the user to interact with, these include; an 'add to favourites' button so that people in the trade can find the products they consistently require as soon as they login to their account, just under that is a bar that acts as a sticky menu til' the bottom of the page, a sliding offers system and an integrated custom reviews section as this is an important trust signal. I spent a lot of time writing and analysing competitors sites and pick the best user interface features that made navigation as simple as possible. ​​​​​​​
COOKERSANDOVENS 
ONGOING REDESIGN
CookersAndOvens is an online only kitchen appliance store that is part of the Tippers family that I work for, I started to work on this site around 2 years ago and spent a long time developing a new style across the whole site, this is some of the work that I have done as a redesign across the whole site.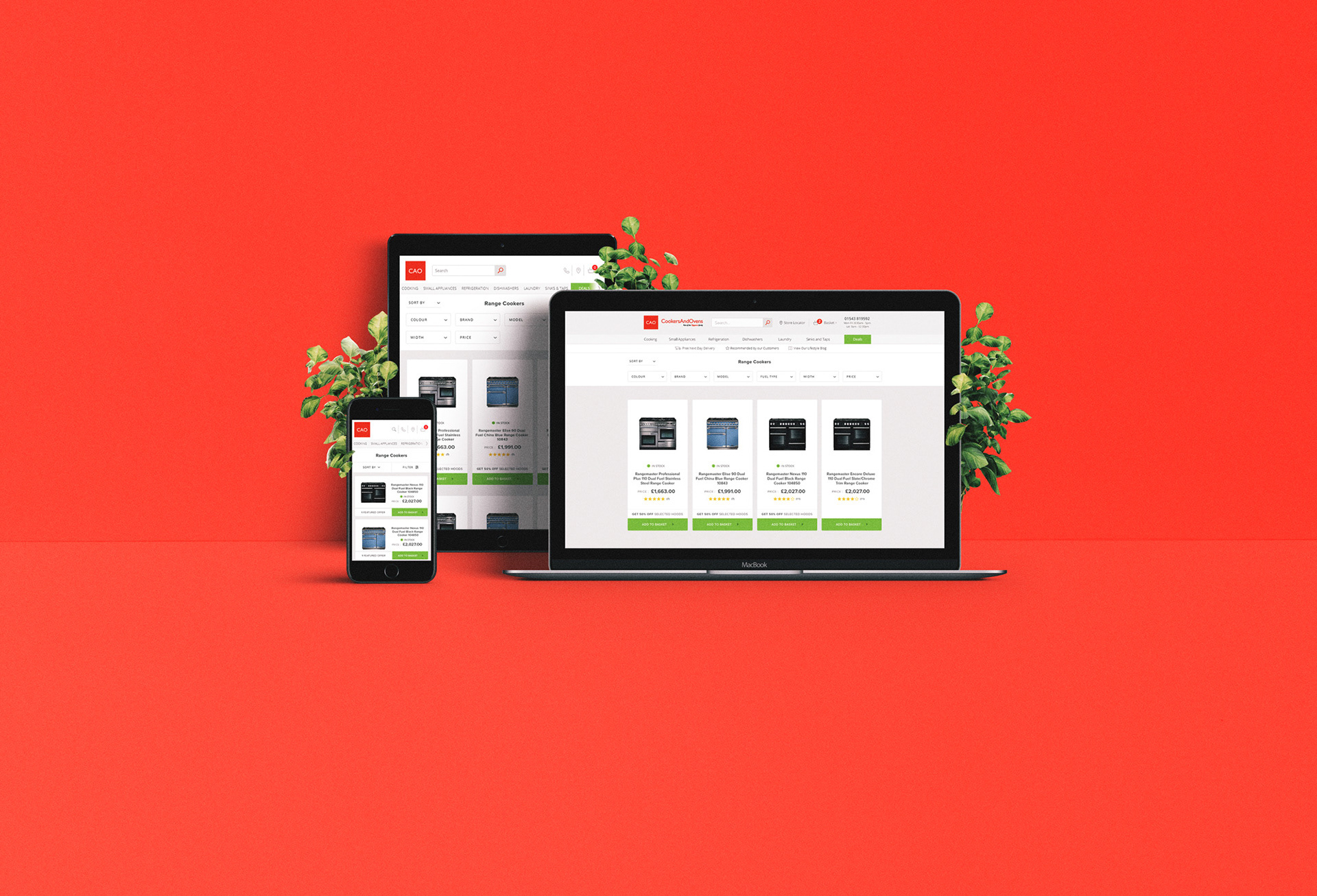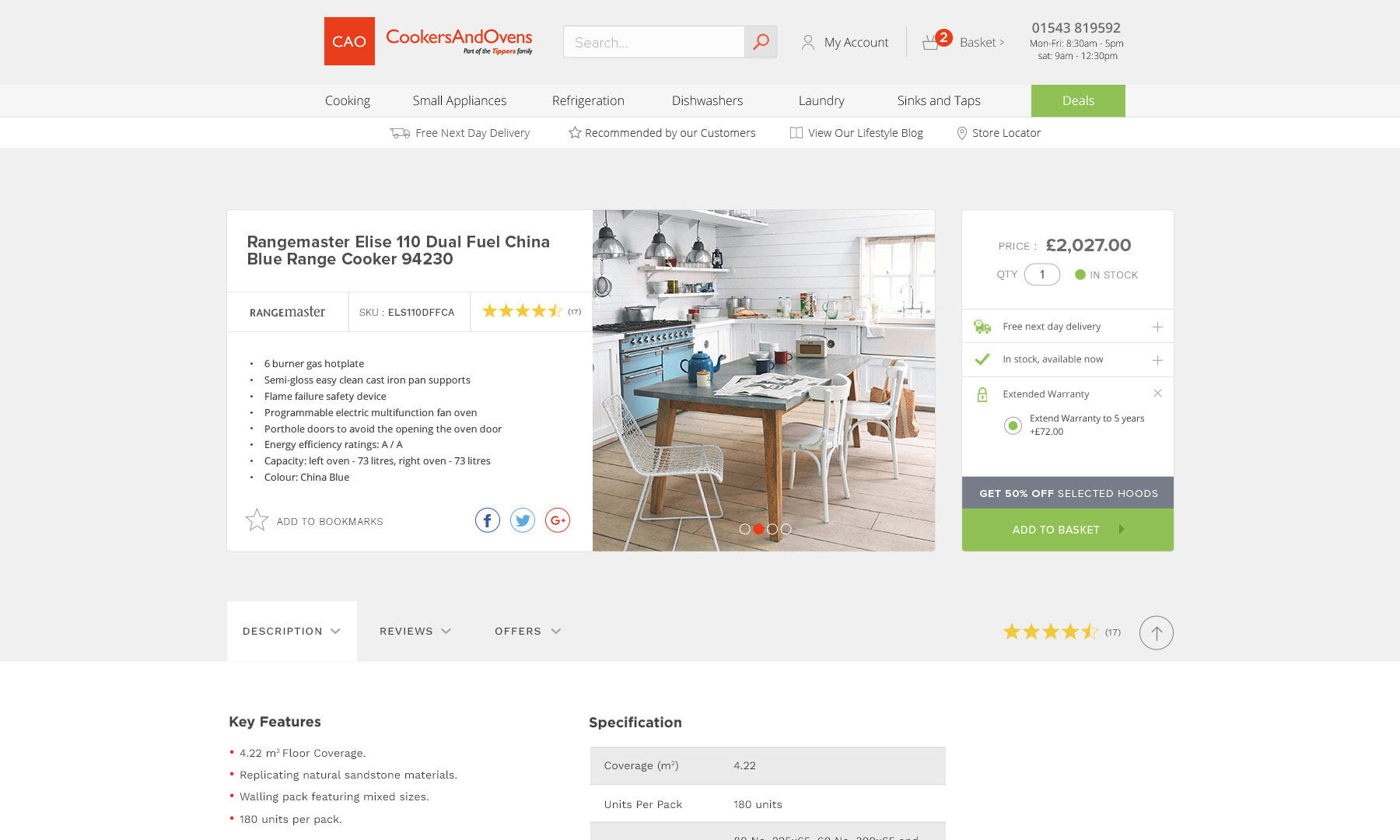 This is the category page that I redesigned (on the left) I was massively inspired by the new Asos design that featured a filter system at the top of the page, freeing space for everything below to just focus on the products whilst the filter system is sticky and stays at the top of the page so that it is always accessible.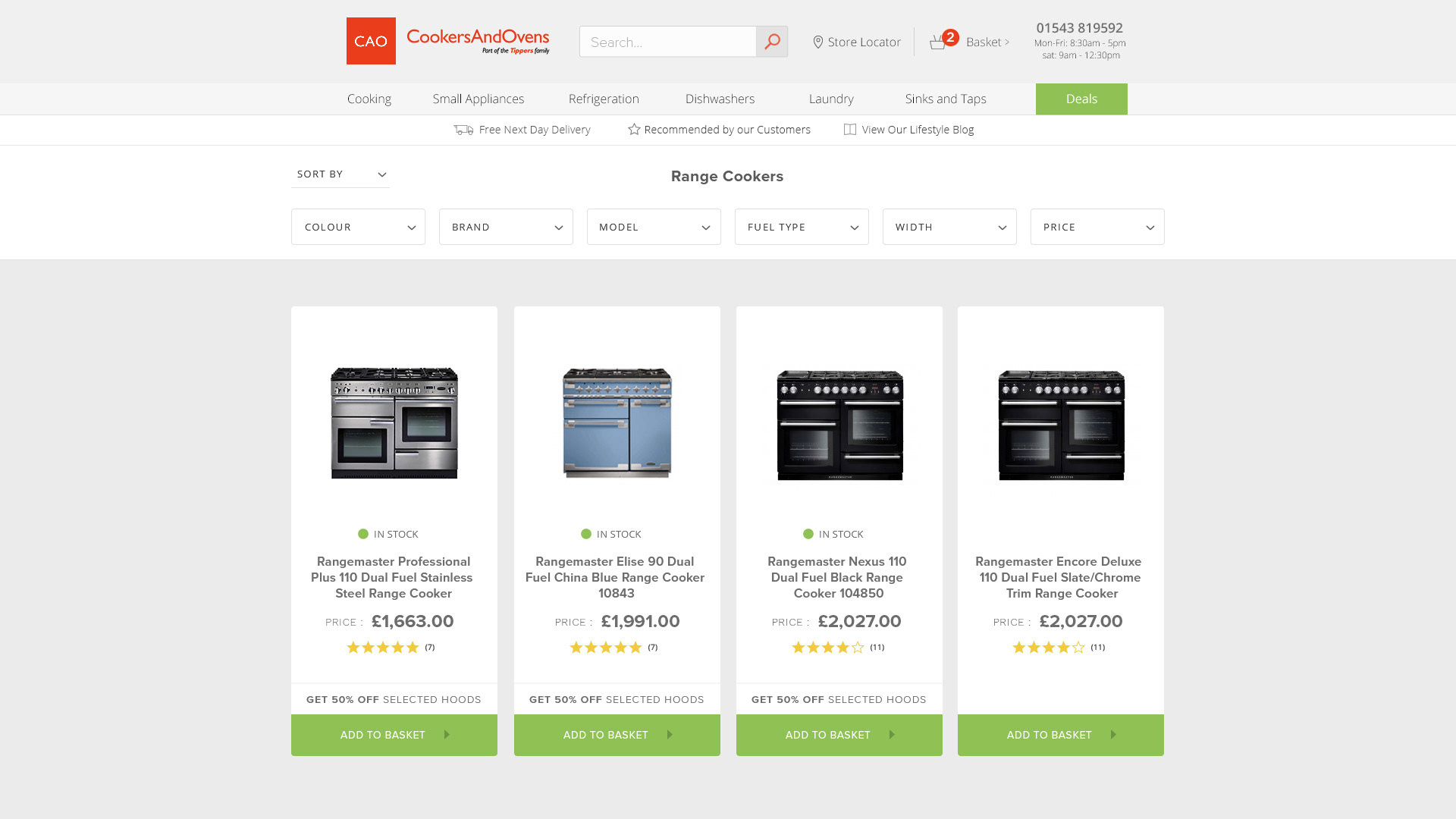 https://www.tippers.com/porcelain-paving/ - Created in Adobe Muse